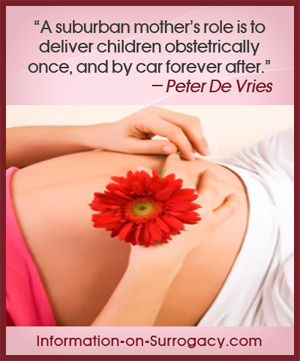 by Heidi Moore
(Niles, MI USA) 
Is there a company to work through that will be able to assist with any questions or concerns near Niles, Michigan? I am interested in finding out more information on the fees and stuff. Such as is the ob appointments, labor and delivery covered by the intended parents or my personal insurance? Would I get paid by the family to carry their child for them and if so how much do they pay?
Reply by Rayven
Heidi,
Many agencies will not work with surrogates in Michigan because compensation for surrogacy is illegal in Michigan. You can be a surrogate for a set of intended parents in Michigan, but you cannot get paid for it.
This can be avoided if you give birth out of state.
Your personal health insurance should cover you after you become pregnant, unless they specifically exclude surrogacy. This ideal set-up saves your intended parents thousands of dollars without costing you a penny.
Best wishes!