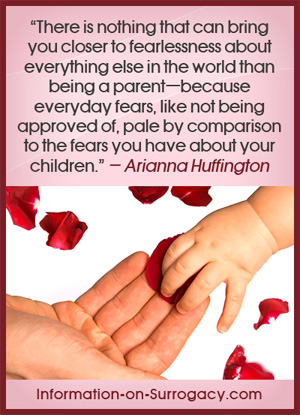 An egg donor agency is a very good ally for many who choose gestational surrogacy. Often, in addition to a gestational surrogate mother, egg donation is needed as well. Having a qualified egg donation agency is a great way to find the egg donor profile that fits for your situation.
Additionally, those looking to become egg donors should view the following egg donor agency listings.
Remember, egg donors are not charged a fee by an agency!
Going through an agency makes the process very smooth for the egg donor, and less stressful.
Here are a few egg donation agencies that Information on Surrogacy recommends.
Each of the following agencies have written about their service in their own words, so that you can get to know them a little better.
Please visit the websites of these great egg donor agencies, and find the agency that will work the best for your needs.
Agencies are wonderful for matching egg donors with intended parents and handling all the details for you so that you can concentrate on the rest of your surrogate journey.
---
Egg Donor Agency Directory
The Donor SOURCE
Creative Love Egg Donor Agency
Happy Beginnings
---
The Donor SOURCE
The Donor SOURCE
24012 Calle De La Plata, Ste. 370
Laguna Hills, CA 92653
Ph: (949) 872-2800 x103
Website: The Donor SOURCE
The Donor SOURCE and The Surrogacy SOURCE (divisions of Fertility SOURCE Companies) is the largest egg donor & surrogacy agency operating on a national level in the United States. We have the most comprehensive egg donor and surrogacy databases in the country, containing over 1,400 available egg donors from all parts of the country as well as over 25 gestational carriers from the various states permitting gestational surrogacy. All of our highly qualified egg donors and surrogates are personally met, carefully screened and counseled, and ready to be matched with Intended Parents.
We are registered with the FDA and are compliant with all regulations and standards set forth by the American Society for Reproductive Medicine. We have been in business since 2003, and have served over 2,000 satisfied Intended Parents since inception. Our company is owned by a group of prominent and successful fertility physicians and business people with extensive experience in the fertility field.
The agency's commitment is to provide the most compassionate and skilled care to couples seeking third-party assisted reproduction services. The Donor SOURCE has a local presence in a growing number of metro areas, across the United States.
---
Creative Love Egg Donor and Surrogate Agency, LLC

East Landmark Building, 2787 East Oakland Park Blvd, Suite 407
Fort Lauderdale, Florida 33308
Main Line (1) 954.776.9878 (2) 954.943.4010
Fax 954.785.8069
Direct Cell 954.235.2990
www.creativeloveeggdonoragency.com
Creative Love Egg Donor and Surrogate Agency is a warm and caring agency located in South Florida. We understands firsthand the unique way families are built. Whether you're a married couple, single, or GLBT, Creative Love is committed to assisting you. We take pride in our hands on approach to screening all of our egg donors and surrogates extensively. Creative Love offers individualized, respectful attention that you deserve.
Creative Love works with both Domestic and Internal intended parents. Our "onetime agency fee until you're pregnant policy" gives intended parents the confidence that we will stand by them until they achieve pregnancy whether through egg donation,surrogacy or both. Creative Love Egg Donor Agency follows the American Society of Reproductive Medicine and Society for Assisted Reproductive Technology guidelines. Why do intended parents choose Creative Love? Our personal experience, dedicated staff and reputation for excellence.
Turning to egg donation or surrogacy can be one of the most significant decisions a couple or individual can face.Creative Love recognizes the importance of taking that step with an agency you can trust. We work with professionals with over 20 years combined experience in the field of infertility, Egg Donation and Surrogacy – from our psychologists to our legal advisers. We are educated professionals that are dedicated to educating and supporting Intended Parents through their fertility journey.
If you would like more information about the services we offer, please visit our website at  https://www.creativeloveeggdonoragency.com
Visit Creative Love Egg Donor Agency
---
Happy Beginnings, LLC
1304 Salem Road,
Mount Vernon IL 62864
Office Phone: 815-839-1101
www.happybeginningseggdonation.com/
At Happy Beginnings, we understand that it can be overwhelming to build your family through third party reproduction. We assist and strive that you experience a less stressful journey.
The staff of Happy Beginnings are professionals and we will be there to answer your questions and address your concerns during the process of selecting a third party to help you build your family and throughout the cycle facilitation.
Our agency is known throughout the world for its experience, professionalism, and reputation in the field of egg donation and surrogacy. We coordinate everything from start to finish to make this journey as stress-free as possible.
Visit Happy Beginnings Egg Donor Agency
---
Related Pages