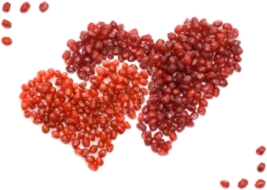 Musical sensation Sir Elton John and his life partner, film producer David Furnish recently became 2nd time parents. The couple welcomed their son to the family –Elijah Joseph Daniel Furnish-John. Clocking in at a healthy 8 lb 4 oz, baby Elijah was born on January 11th to an undisclosed surrogate mother. In fact, the surrogate mother is the same person who gave birth to the couple's first son, Zachary, back on Christmas Day of 2010. The brothers were also conceived by the same egg donor (a fourth party – not the surrogate mother).
The trio (John, Furnish, and the unidentified surrogate mother) chose to align themselves with the Center for Surrogate Parenting in Encino, California and adhered to the world-renowned center's strict policies. The center is very particular about who they allow to serve in the revered role of surrogate mother. Any mother that is chosen must not smoke, must be physically fit, and must be mothers already. They also have strict rules about payment – ensuring that special treatment is not afforded to people who have a higher income. They prefer for the focus to be on bringing joy to couples (both married and gay) who otherwise would not be able to have children.
John and Furnish are reportedly very close with the surrogate mother, stating that "She is a wonderful, kind and loving woman, who we love like a sister". Every surrogate situation is different. Sometimes the intended parents are only present for the big events (such as sonograms and the birth); other times, they are a lot more involved. John and Furnish appear to fall solidly in the second category. They have been reported as saying "we have a very close bond with her and were in constant touch throughout the pregnancy. She has given us two amazing gifts and we in turn have a duty of care to her and are fiercely protective of her anonymity."
So, how are John and Furnish enjoying parenthood? The couple is quoted as saying that the birth of their second son has left them feeling "overwhelmed with happiness and excitement" as their dreams of Zachary having a sibling comes true. ""Both of us have longed to have children, but the reality that we now have two sons is almost unbelievable," they said. "The birth of our second son completes our family in a most precious and perfect way." "I have learned that a parent's capacity for love is endless," Elton says. "When another child is born, our depth of love just grows deeper and wider, so it was very emotional."
 Who is your favorite celeb that chose surrogacy?