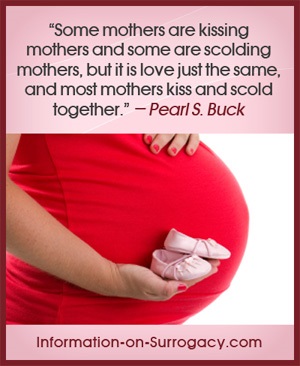 Meeting a surrogate mother or intended parents in person is very important after going through a lengthy telephone or email interview.
Once you have found that you match on important surrogacy issues, it's time to see if your personalities go well with one another for your commercial surrogacy journey.
Do the following on your path to surrogate motherhood.
Meeting in person might seem like simply a formality, but often this important part of the commercial surrogacy matching process is what will end a journey before it even begins.
You can learn a lot about someone over the phone, but until you meet them in person, you might be missing some important red flags.
It is very important that a potential surrogate mother and potential intended parents meet before a transfer or contract signing.
By meeting in person before making a commitment, there is still time to back out if red flags are telling you that you are in a bad situation.
If you do find surrogacy issues and red flags are occuring, make sure you do the logical thing, which is walking away now, as opposed to the emotional thing, which is thinking that this person or people are the right match for you.


A Surrogate's Words:
"I interviewed with about a dozen potential intended parents, and met with four couples in person before we found our perfect match. It wasn't that anything was wrong with all the other sets of intended parents; it was just that we didn't share the same views. I was glad that we took the time to find the right ones. In the end, three beautiful children have been brought into the world because of it."
---
Meeting at Birth
In some cases, such as long distance commercial surrogacy or international surrogacy, an in-person meeting might not be an option.
This is rare.
Rule of thumb: if the intended parents plan on visiting with the surrogate mother or attending doctors visits before the birth of the child, then they should be able to meet with her before signing contracts.
Not too many surrogates are comfortable with such a situation, and not too many intended parents are either. But each surrogacy is different, and though not recommended, if you are comfortable with it, it is OK to not meet until the birth.
Again, I would not recommend this path for anyone other than those circumstances which allow the first meeting at the birth of the child. In every other surrogate motherhood situation, it is extremely foolish not to meet before making a commitment, or worse, getting pregnant.
---
At the Meeting
The initial interview with potential intended parents and surrogates should be held over the phone. After a potential match is found, its time for meeting in person. This can be done at the following types of places:
The Surrogate's Home
The Intended Parents' Home
A Restaurant
A Mini Theme Park
A Museum
A Park
A Mall
A Kid-Friendly Location
Both intended parents, as well as the surrogate and her partner, need to be at this initial meeting. It should be discussed if the surrogate's children should attend. Usually this is acceptable.
It's good when the surrogate's children attend. The children get to understand a little more about the situation and the potential intended parents get to see how well behaved the surrogate mother has raised her children to be. They also get to see her interact with them.
---
Be Yourself
When meeting for the first time, it is extremely important that you be yourself.
Don't try to alter your personality or feelings towards surrogacy issues or try to answer questions based on what you think the other party wants to hear.
Take the time to ask the potential intended parents or surrogate mother questions.
Go over anything in your previous conversations that may have confused or bothered you.
Again, this stage is much like dating.
If red flags are going off after meeting in person, and it seems like the potential intended parents or surrogate mother agrees too much with you, or is acting oddly, or even if you just have a funny feeling in the pit of your stomach, now is the time to walk away from this potential commercial surrogacy journey.
Do not feel bad about hurting someone else's feelings. It is better to break ties in the beginning than to find yourself in a sticky surrogate motherhood situation later.
Once you have found your perfect match, and you will most likely know it when you do, it is time to move onto the next portion of the commercial surrogacy journey.
Related Pages