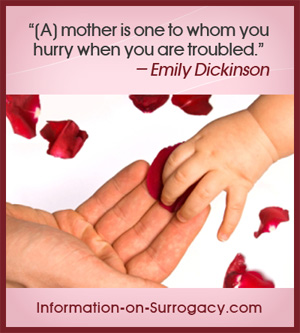 by Kassie
(Dallas, TX)
We have an experienced surrogate and didn't use an agency. We have our contract and everything complete and just waiting the arrival of the baby. How soon do I have to pay off the remaining balance?
Reply by Rayven
Every surrogacy contract is different, and all cover the way compensation payments are made to a surrogate mother. The contract should specify if payments are made monthly or by trimester, how much the payments are, and when they need to be delivered.
Any remaining payments due at the birth of the child also should be noted in the contract. The longest I have ever seen is within 30 days of the birth of the baby. Most say something along the lines of "at birth" meaning pretty much as soon as she is out of the hospital.
What does your contract say? Whatever it says is what you are required to follow.