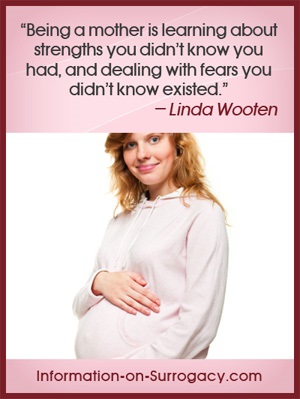 Before placing your surrogacy ads, it's important to read the following tips to make your surrogacy classified ads the best. Whether you are trying to find a surrogate mother, intended parents, or an egg donor, follow these tips to get the best results from the Information on Surrogacy classified ads.
Do Your Research
Before you even consider placing a surrogacy ad, you need to research every aspect of surrogacy completely. Don't rush to get started before you even know if surrogacy is right for you! Many people, both potential surrogate mothers as well as potential intended parents, jump the gun and place an advertisement before they even know how surrogacy works.
This website, Information on Surrogacy, is the perfect place to do your research.
Everything you need to know is contained within these pages, and if you have further questions, you can Ask a Surrogate.
To get started, simply click on the navigational tabs at the top.
Start at the top, and go through each page linked on that tab, and work your way through the remainder of the tabs.
Discuss Everything with Your Partner
Your partner needs to be 100% on board with your surrogacy decision before placing surrogacy ads. Go over all issues together, including compensation amounts prior to placing your ad.
Industry Terms
Before you start to search for a surrogate mother or intended parents, you should take a few moments to become familiar with the industry jargon. This website, Information on Surrogacy, purposefully does not use acronyms, but spells all words out to make it easier for those new to the community to understand.
Surrogate mothers and intended parents posting ads, however, may use acronyms, so you should be sure you understand them. Also a good idea, when posting your own ad, try and spell out words instead of using acronyms to be sure you are understood completely.
Writing Your Ad
When writing your surrogacy ad, make sure you take your time to truly make your personality stand out. Express yourself clearly, and try and include your view on some of the big issues of surrogacy. Be yourself.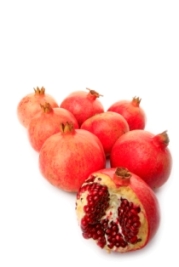 Example Ad:
Hi! My name is Jenny and I am a 2x experienced gestational surrogate mother, looking to match for my final journey! I am interested in connecting with a local couple here in Atlanta, and don't mind working with a couple that already has children.
My family is complete; I have two beautiful daughters (the joys of my life!) and I really want to help another family. I've given birth to two sets of twins as a surrogate mother, so experience counts. As far as some of the big things go, I will abort for genetic reasons but do not believe in selective reduction; I'm looking for a couple that feels the same way I do. And I'm really hoping for a continuing relationship after the birth.
If you're in Georgia and are looking for an experienced gestational surrogate, contact me! Let's get to know each other!

Spelling and Grammar Count!
Probably the most important tip on writing the best surrogacy ad is the fact that spelling and grammar count…big! An ad that is filled with disjointed sentences and spelling errors shows that the poster lacks professionalism, and may not be serious about undergoing a surrogacy journey.
And it really doesn't matter if it is the surrogate mother's ad or the intended parent's ad that lacks proper grammar and spelling. It goes both ways.
Write your ad in a word program before you submit it and spell check it. If you know that grammar is not your strength, have a friend proofread for you.
Post a Picture
The surrogacy classifieds on Information on Surrogacy allow users (after posting their ad) to post a picture. This is important, do it! A picture will make your ad stand out and will naturally draw eyes.
It's OK if you feel uncomfortable posting a picture of yourself. Feel free to post a picture of something else if you would prefer, something that symbolizes you or your commitment to the surrogacy process.