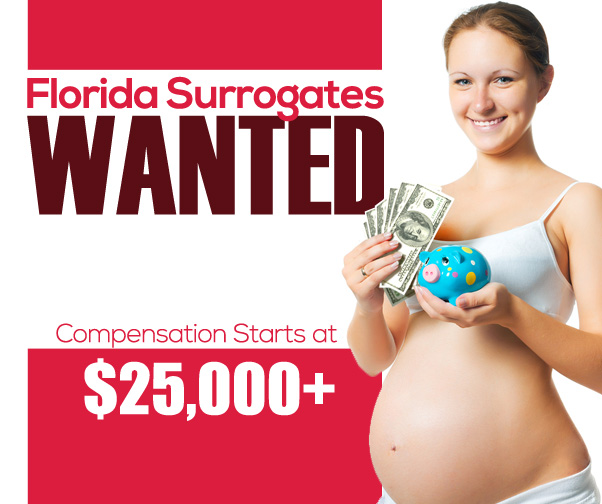 If you've ever thought about giving the gift of a family to a couple in need, now is the time. Surrogacy is a beautiful way to help two families significantly; one couple becomes parents,and the other has a nice nest egg that can be used to pay off debt, buy a new car,or even put a down payment on a house.
The baby you carry will not be biologically related to you and compensation starts at $25,000 for first-time surrogates, plus a starting bonus once testing and contracts are complete.
To qualify, you must: 
Be between the ages of 21 and 38
Have given birth to at least one child that you are currently raising
Have relatively normal, uncomplicated pregnancies and births
Regular menstrual cycles
BMI under 30

Must not be on government assistance

Non-smoking household
C-sections are fine, and it's OK if your tubes are tied. If you have an IUD it will need to be removed. If you are on Depo shots, you will need to stop them.
Please fill out the form below, or call 1-800-716-3642 to get started. Earn a $750 signing bonus when you get started RIGHT NOW – please ask for details. Rayven will be in touch with you shortly to answer all your questions and walk you through the process.