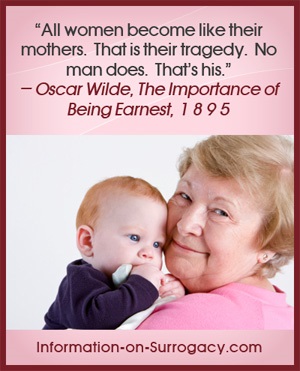 Celebrity surrogacy is on the rise…or is it?
Sarah Jessica Parker and Matthew Broderick, Kelsey Grammar, Dennis Quaid, and Ricky Martin have all become parents with the help of a gestational surrogate mother.
Read and watch video of their experiences.
The trend in Hollywood right now seems to be babies. Hollywood actors and actresses-no matter their age- are becoming parents; many, parents of twins.
A few Hollywood celebrities are becoming parents through surrogacy, and bringing recognition and acceptance to the infertility and surrogacy communities.
On this page is a listing of celebrity surrogacy births.
But are they the only ones?
If you really look at the Hollywood scene right now, again, with so many older mothers giving birth to twins, you really have to wonder if they are all naturally conceiving.
It is my personal opinion that many of these older Hollywood moms are actually going through assisted reproductive technologies to become pregnant, at the very least.
While I totally respect their privacy, and believe that the methods they choose to start a family are none of anyone else's business, I have to think about what sort of message that is sending to the public.
If women in their twenties or thirties or early forties are seeing their favorite celebrity get pregnant in their mid-to-late forties, and with twins!, then they may put off their own plans to start a family, until it is too late.
If some of these celebrities were more forthcoming about infertility, it might help a whole generation of potential mothers escape this difficult road altogether.
Who knows?
Some of these celebrities may actually be using a surrogate mother without the world knowing (and personally, I feel as though they have that right). Did you ever stop and think about just how quickly a 40+ year old Hollywood mother loses her baby tummy days after a twin birth? Food for thought anyway.
Now, onto the celebrity surrogacy babies!
---
Sarah Jessica Parker and Matthew Broderick
Summer 2009
Twin Girls
Sarah Jessica Parker, best known as the star of Sex and the City, and husband, actor Matthew Broderick, had twins via celebrity surrogacy in the summer of 2009. They turned to surrogacy after experiencing difficulties in conceiving a sibling for their six year old son.
Visit msnbc.com for Breaking News, World News, and News about the Economy
Their surrogate mother, while in her third trimester, experienced some hardship when a tabloid decided to make her identity and whereabouts public knowledge. You see, they had found out that Sarah Jessica Parker and Matthew Broderick were using a surrogate mother, and had intended to break the story. Sarah Jessica Parker and Matthew Broderick heard that the story was about to be published, so they came out with it before the tabloid did.
Obviously, that upset the tabloid, so it has been said that they took their revenge by harassing the surrogate mother, following her around, taking pictures, releasing her name and location to the world. How horrible! Sarah Jessica Parker and Matthew Broderick were (rightfully) concerned over the safety of their surrogate mother and the twins she was carrying.
Visit msnbc.com for Breaking News, World News, and News about the Economy
For anyone who is considering celebrity surrogacy, or high-profile surrogacy, whether from the surrogate mother's standpoint or that of the intended parents, it is absolutely critical that a non-disclosure agreement is signed, for the protection of all parties. I'm sure that such an agreement was signed in the Sarah Jessica Parker and Matthew Broderick celebrity surrogacy, and I'm not certain how it became breached, but this is the exact reason why these agreements exist.
I wish Sarah Jessica Parker and Matthew Broderick the best on new life with their babies, and am glad their surrogate mother held on (in regards to the stress of the cameras following her) and bake those babies a few more weeks.
---
Marissa Jaret Winokur and Judah Miller
2008
Son, Zev Isaac Miller
Marissa Jaret Winokur, best known for her role in Hairspray and as a contestant on Dancing with the Stars, and husband, King of the Hill writer Judah Miller, became proud parents of their son, Zev Isaac Miller in 2008 with the assistance of a surrogate mother.
Marissa Jaret Winokur has been very open about her decision to use a surrogate mother, due to the fact that she survived cervical cancer seven years prior.
Their son was born healthy and happy.
---
Ricky Martin
2008
Twin Boys, Valentino and Matteo
Singer Ricky Martin became a proud single father to boys Valentino and Matteo in 2008 with assistance from a gestational surrogate mother. He also used an egg donor, whose identity was never released to the public (they must have had a good non-disclosure!)
---
Dennis Quaid and wife Kimberly
November 2007
Boy/Girl Twins: Thomas Boone and Zoe Grace
Actor Dennis Quaid and his wife Kimberly became the proud parents of boy/girl twins via celebrity surrogacy in November of 2007. The Quaids had suffered through five miscarriages before seeking a gestational surrogate mother.
Their elation at the birth quickly turned to a life-and-death struggle as their twins were inadvertently given an incorrect medication and overdose (twice) in the hospital. Watch this video below, a segment from 60 minutes.
(Warning: don't watch this if you are pregnant. I'm not currently pregnant and I started crying while watching this!)
In the end, both Thomas and Zoe made it, but it was close. Now the Quaids are taking action to help insure this sort of medical mistake does not claim any more lives.
---
Katey Sagal and Husband Kurt Sutter
January 2007
Daughter, Esme Louise
Katey Sagal, best known for her role in Married with Children, and her husband Kurt Sutter, became proud parents of Esme Louise in January of 2007 thanks to celebrity surrogacy. Katey Sagal became a mother for the third time at age 52.
---
Laurie Metcalf
2005
Daughter, Mae
Laurie Metcalf, best known for her role as Jackie Harris in Roseanne, became a mother through surrogacy in 2005 to her daughter Mae.
---
Kelsey Grammer and Wife Camille
October 2001 and August 2004
Mason Olivia and Jude Gordon
Kelsey Grammer, best known for his role as Frasier Crane in Cheers and Frasier (and don't forget the voice of Sideshow Bob on the Simpson's!) and his wife Camille are celebrity surrogacy pros, having gone through two successful journeys on their road towards parenthood.
Their first child born via surrogacy was Mason Olivia in October of 2001.
The Grammers then went on to have a second child, Jude Gordon, in 2004. The identity of their surrogate mother(s) has never been released.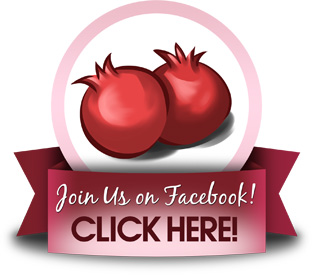 Related Pages