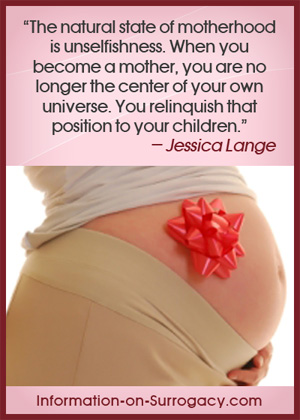 I had an abortion when my fetus was 9 weeks along, can I still be a surrogate Mom? I am extremely fertile – I got pregnant twice on birth control. I am planning on having my own baby again in a year but after that, I want to think about being a surrogate. My doctor said having a medically safe abortion does NOT affect fertility but I want to know if it affects my chances of being a surrogate Mom.
Reply by Rayven
If you have had an abortion and then have gone on to have your own child thereafter, then no, having an abortion does not alter your ability to become a surrogate mother.
If, however, you have had an abortion and have NOT carried a child to term, then you are NOT eligible to become a surrogate mother until you have given birth to at least one child.
Wait until you have finished having your own children before considering surrogacy.
Best wishes!