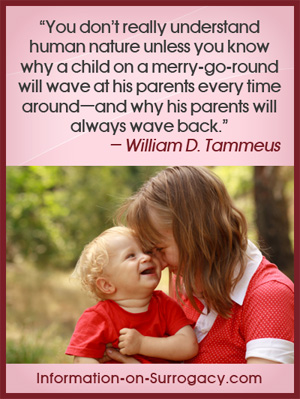 my sister is gonna be my surrogate the traditional one and we are both wondering what we would have to do to get my name on the birth certificate and i live in illinois and she lives in missouri so we dont know how this is gonna work for that issue.
Reply by Rayven
What a wonderful sister you have! It is terrific when one family member is able to help another family member via surrogacy.
First, you will need to contact a lawyer in Missouri that deals with surrogacy. Your lawyer will assist you with making sure you are following the specific laws in Missouri, and getting your contract (yes, even if this is just a surrogacy for a family member, you still need a contract) and your court paperwork done. Ideally, you both will have separate representation.
Do this before you get started.  You will be the party who is financially responsible for all legal fees and court costs, in addition to all costs related to the pregnancy.