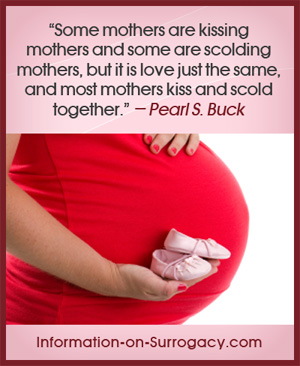 by grecia montoya
(slc ut, usa)
I have a couple questions. i am 20 yrs old, i have a child of my own already but i am not married, only engaged.
Do i have to be married to be a surrogate mother?
How much do families ussually pay for a surrogate mother?
Am i old enough?
Reply by Rayven
Grecia,
You do not have to be married to become a surrogate mother, though you should be stable financially and you should have a support system in place of family and friends who understand surrogacy and are willing to help you.
As to your age, most states would like you to be 21, but I would not let that discourage you. Do your research now, and when you are ready, start looking for a match. By the time you finish research, find a match, and start the testing/contract phase, you most likely will have passed your 21st birthday.
Surrogate compensation can be found here:
Surrogacy Compensation
Typical compensation is around $18-22K for a first time surrogate mother.
Best wishes!