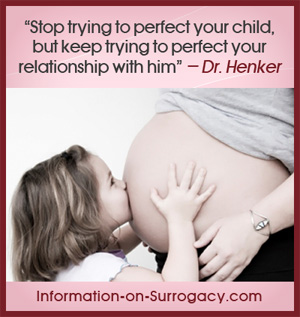 by Amie
(Illinois)
I am a gestational surrogate for my best friend and her husband. This is the first time any of us have gone through this process. The transfer was done on May 30th (2 embryos) and the preg. test will be June 8th. I have been on estrogen for almost a month and started my prog shots about 2 weeks ago. I have been crampy ever since I started the meds. I am still crampy after the transfer although the cramps haven't changed in anyway. They seem to come and go. Does this sound normal? Does everyone feel crampy and a little bloated from the meds? I just hope nothing could be wrong. My BW for prog and estrogen levels tested great 2 days ago. Thanks for any input!
Reply by Rayven
Cramping after the IVF transfer or while on medications is quite normal; many surrogate mothers experience it.
Just be careful about what medications you take as a pain reliever. Advil and Aspirin are no-no's but you may be able to take Tylenol. Ask your clinic to be sure.