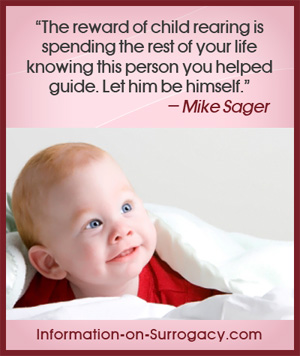 If you watch the Real Housewives of Beverly Hills you probably know that one regular cast member, Adrienne Maloof, has decided that she has severed ties with the reality show and would not make an appearance once the 3rd season had concluded. Speculations circulated about why she had elected to leave the show and it has been revealed that surrogacy is at the root of that decision.


To be more specific, the fact that she partnered with a surrogate mother to bring her six year old twins, Christian and Colin, into the world. This fact was one that was not known to many outside of the family. In fact, the children had no clue of the circumstances surrounding their birth. However, on the show, another cast member, Brandi Glanville revealed that Maloof had indeed used a surrogate. Maloof is reportedly highly upset about this being revealed was destructive to her family.
Although the comments referring to the surrogacy were edited out, Maloof believed the damage was done and says that she wanted to be able to tell her sons about their origins when she felt the time was right.
This situation brings to mind two questions that I am hoping to discuss with you guys: when and how do you think parents should reveal to their children that they were born by surrogate?
Surrogacy continues to be a popular choice for those couples struggling to become pregnant. In these families, the reality of letting their children know will eventually come upon them. Especially if they already have children when they pursue surrogacy to expand their family. Experts such as social worker, Judith Kottick would recommend that you expose your children to the truth early, so that it is not a complete shock to them when they find out later.
There are even children's books that were written expressly to help parents to do this. One such book, written by Irene Celcer, is called "Hope & Will Have a Baby: The Gift of Surrogacy". This book is part of a series of children's books that highlight the different reproductive options that are available to people. Other titles discuss egg donation, sperm donation, embryo donation, and adoption. Each book follows a curious little boy (Hope and Will's son) as he discovers the story of how he came into this world. Written in a way that is understandable by children, the books talk about how his met and fell in love. It discusses how they longed for a child but struggled to have one. It then discusses, in a straightforward yet gentle way just how they were finally able to do so. The series illustrates for children the fact that they are gifts and that they are loved and cherished. It does a great job of illustrating the fact that not every family is created the same way but that that is perfectly ok.
What do you think? What is a good time and way to let children know about their birth origins? If you have already gone through this process, how did you do it? Do you wish you had done something different?