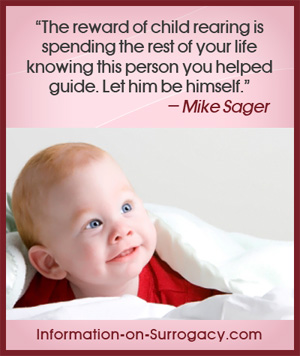 by sierra
(ga)
how long do you have to wait after you have a baby to be a surrogate mother
Reply by Rayven
There is no set rule for this, but it is generally accepted that as soon as your OB/GYN clears you for having another child, you can start a surrogacy.
For example, after I gave birth to the twins in my first surrogacy, my OB/GYN cleared me to get pregnant again at my 6 week check-up! Of course, his partner, seeing me in the hospital recommended 6-months because of the fact that I carried multiples. So there is much wiggle room here.
We waited 6-months before starting another surrogate pregnancy.
Best wishes.