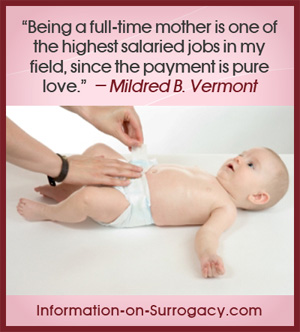 by michelle
(Glasgow)
I have 3 beautiful children of my own and would love to be a surrogate but not sure how to get started. Can you give me any advice?
Reply by Rayven
I have many people ask me the easiest way to get started in surrogacy. So, I created a one page checklist/guide to help you out:
Getting Started in Surrogacy Guide
eHealthInsurance
- FREE Instant Quotes!
---
Assurant: Short Term Health Insurance
---
InsureMe!
Shop and Compare
multiple Health Insurance quotes for free.