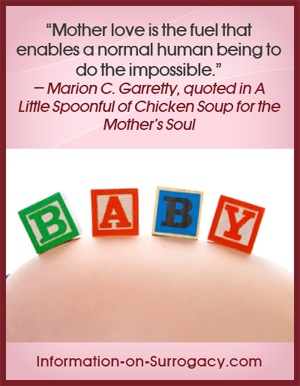 by Brooklynn
(West Virginia)
I have had 2 miscarriages and desperately want to be a Mom. The doctors tell me I have anovulation preventing me from getting pregnant and I also have a blood clotting disorder called Antiphospholipids Syndrome preventing me from being able to take the medicine to make my body ovulate again. There is just one problem for hiring a surrogate, Im only 19. I have a close friend who would be a surrogate for me for free. But am I too young legally to have a surrogate?
Reply by Rayven
Depending on which state you live in, it could be 18 or 21. Your friend would need to be 21. Check with a surrogacy attorney in your state.
Just to clarify, just because your friend is willing to be a surrogate "for free", you are aware that the journey itself will not be free, correct? You're talking tens of thousands of dollars. A starting estimate for an altruistic gestational surrogacy without an agency could be $30-50K+, depending on your circumstances.