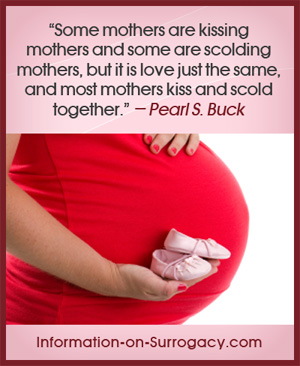 by ERICA E.
(MICHIGAN)
I AM INTERESTED IN BECOMING A SURROGATE MOTHER BUT I DON'T KNOW WHERE TO START! DO YOU LOOK FOR PEOPLE AND HOW? OR DO THEY LOOK FOR YOU. WHAT ARE SOME GOOD WEBSITE THAT CAN HELP ME AND HELP SOMEONE FIND ME. HOW DID YOU FIND THE PEOPLE?
Reply by Rayven
Erica,
You've come to the right place! This site, Information on Surrogacy, will help you with all the questions you have.
See the "Matching" section for information on finding intended parents.
You can either match independently (on your own) or through an agency. I have done both.
But first, before you start looking for intended parents, be sure you read through this site completely. You need to know if you want to do traditional or gestational surrogacy, you need to know what the qualifications and procedures are, and you and your partner will need to discuss compensation, insurance, and legal matters well in advance of finding a match.
Best wishes!
Update
Please see our six step guide to getting started:
Simple Surrogacy Getting Started Guide