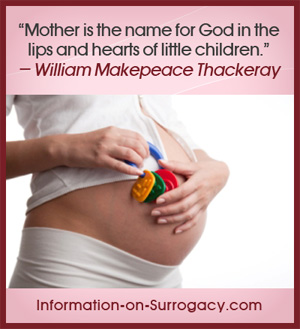 by chelsea
(sonora,ca)
Hi there,
I'm having trouble finding a lawyer in California that specializes in surrogacy contracts. Can you point me in the right direction. Also, have you heard anything good or bad about surrogenesisusa.com?
Reply by Rayven
At this time, the only surrogacy attorney I recommend practices in the southern part of the United States. Your best bet is to find more surrogates in your state and ask for recommendations.
As to the clinic, I have not had any personal experience with that particular clinic, but perhaps another viewer can comment.
The nice part about clinics is that one of the things they will do is assist you in finding a surrogacy lawyer in your area.
Best wishes!