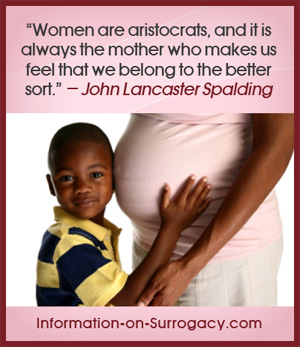 by Jennifer
(Tampa FL) 
I have signed on to be a Traditional Surrogate. We are in the beginning stages. I have purchased my first round of meds. Should I be asking for money to purchase meds in advance or sending the receipts and getting reimbursement after I purchase the meds?
Reply by Rayven
That depends on what your contract says. Some say that such expenses are reimbursed, and give specific information on where the surrogate should submit receipts (to an escrow agency, for example) while other contracts have the intended parents pay for the medications themselves, and then they are sent to the surrogate, eliminating her need to purchase them altogether.
Surrogacy medications can be very expensive. If your contract does not require you to pay for them and wait for reimbursement, see if your intended parents can set up an account with the pharmacy so that you do not need to pay out of pocket for them.
In my previous (gestational) surrogacies, I did not pay out of pocket for my medications.