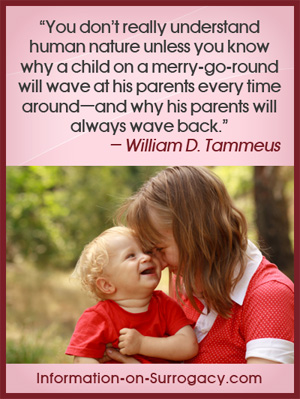 by lisa
(England)
i need information on becoming a surrogate in England.
happy to help couples but unaware if the legal issues.
Reply by Rayven
This website, Information on Surrogacy, primarily deals with surrogacy taking place in the United States. Foreign laws vary greatly, and your best bet will be to contact a local surrogacy agency.
For information on the process, payment and qualifications, this site will be very helpful for you.
Update
Please see our six step guide to getting started:
Simple Surrogacy Getting Started Guide