A surrogate agency is very important when finding a surrogate mother or learning how to become a surrogate mother. There are many surrogacy agencies throughout the world, ready to assist US and International intended parents.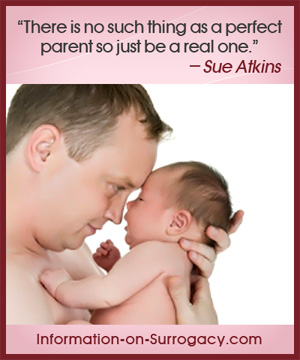 Here are a few that Information on Surrogacyrecommends.
Each of the following agencies have written about their service in their own words, so that you can get to know them a little better.
Please visit the websites of these great surrogacy agencies, and find the agency that will work the best for your needs.
Agencies are wonderful for finding a surrogate mother, handling all the details for you so that you can concentrate on selecting the surrogate mother who is perfect for you.
And if you're interested in how to become a surrogate mother, a surrogate agency can help you too!
A surrogate mother is never charged a fee by surrogacy agencies.
Every woman who is considering becoming a surrogate mother should investigate going through an agency for her journey. Matching through an agency can make the entire surrogacy process easier and less stressful.
---
Surrogate Agency List
---
Simple Surrogacy, LLC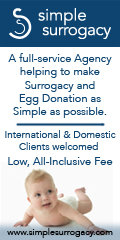 866-417-8776 TEL
4925 Greenville Avenue,
Suite 200,
Dallas, TX 75206
Simple Surrogacy Website
Simple Surrogacy is a surrogacy agency that was founded in 2002 on one simple principle: to provide our clients with the highest standard of care in the surrogacy and egg donation industry at an affordable price.
Simple Surrogacy exists to assist couples and individuals with the desire to achieve a family through surrogacy and/or egg donation.
Simple Surrogacy has worked with both Domestic and International Intended Parents on their journey to becoming parents through surrogacy and/or egg donation.
We work with traditional, gay or lesbian couples, singles, and with all races, religions, and ethnic backgrounds. We are highly regarded in the surrogacy and egg donation community, and are members of Resolve, the American Fertility Association, and the Better Business Bureau.
Simple Surrogacy offers our clients significantly reduced fees, and an insider's knowledge of the surrogacy and egg donation process to insure our clients' support and comfort every step of the way. We offer all prospective clients a reference to former clients who have utilized our program so they can feel comfortable in knowing they have made a great choice when choosing Simple Surrogacy to assist them in creating the families of their dreams.
---
Extraordinary Conceptions


715 Leeward Ave
San Marcos, CA 92078
(760)798-2265
Extraordinary Conceptions
Extraordinary Conceptions, LLC is an international, bi-lingual egg donor and surrogacy agency that is located in surrogate-friendly California. We are one of the largest agencies with over 1,500 egg donors and caring surrogates.
We do not charge a fee to view our surrogate and donor database and do not collect any money until the donor and/or surrogate passes her screening. Our company policy is to make sure you find your perfect match before any money is collected. We believe that everyone has the right to achieve their dreams of having a family.
Visit Extraordinary Conceptions
---
Medical Tourism Corporation, Surrogacy in India


7000 Occidental Road
Plano TX 75025
T 001-214-717-4775 [USA Number],
Toll Free in USA & Canada: 1-800-661-2126
care@medicaltourismco.com
Surrogacy in India
Services to potential surrogate mothers, egg donors, and intended parents:
Ethical & affordable Surrogacy facilitation. We help intended parents connect to leading clinics, egg donors & surrogates in India & Georgia(in Europe) saving them hundreds of dollars. Company has track record of successfully helping several couples achieve the dream of parenthood. Complimentary quote & email consultations available.
Visit Medical Tourism Corporation, Surrogacy in India
---
Surrogate Services International Inc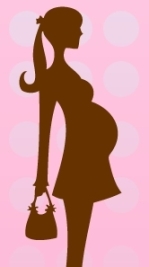 2 Penn Center, Suite 200
1500 JFK Blvd
Philadelphia, PA 19107
Ph: 215-854-6378
Surrogate Services International Website
Surrogate Services International Inc is a full service fertility recruiting and matching agency based in surrogate friendly Pennsylvania USA operating worldwide.
We selectively recruit Gestational Carriers and Traditional Surrogates and subsequently match them with intended parents.
Our approach is unique since it is based on both professionalism and personal experience.
Our team includes several attorneys experienced in creating legally binding agreements between intended parent(s) and gestational carriers/ traditional surrogates.
Their experience and personal commitment in establishing legal parentage through Assisted Conception Birth Registrations and Pre-birth orders is unsurpassed.
Our team has assisted intended parents realize the dream of parenthood in countries including but not limited to, USA, Australia, Norway and France.
Surrogate Services International understands that families are created with parents from all walks of life, is LGBT friendly and has extensive experience dealing with complex issues that LGBT intended parents often face.
At Surrogate Services International we understand that this in one of the most important journeys of your life and we look forward to assisting you ever step of the way while offering affordable payment options guaranteed to be at least 10% cheaper than any other agency.
Visit Surrogate Services International
---
383 Diablo Road, Suite 102
Danville, CA 94526
Phone: 925-820-9495
Fax: 925-820-3885
Email: wwfc@compuserve.com
Website: womantowomanfertilitycenter.com
Since 1992, Marlene Kaminsky has been at the forth front and heart of building families, harnessing extensive, intimate experience in helping couples and individuals become families.
At Woman to Woman Fertility Center, Marlene has perfected the complicated process of building families through the knowledge and experience she has gained. Beyond the technology and contractual agreements, Marlene's greatest gift is her understanding of the human spirit. She understands firsthand the struggle most have endured before they reach her doorstep.
Working at the local and international level, she has assembled a team to promote a successful and healthy liaison between donors/surrogates and couples, based upon their expectations and desires.
Perhaps the greatest benefit of working with Marlene, aside from the end result of a baby, is the personal service she prides herself in providing to everyone. Her record of success, the heartfelt endorsements from those she has worked with, and the professional relationships she has built over the years within the medical and legal community all speak to her broad range of experience and professionalism.
To help you navigate through the process we speak
French 

           German 

Spanish 

             Arabic  

Visit Woman to Woman Fertility Center
---
The Surrogacy SOURCE


The Surrogacy SOURCE
24012 Calle De La Plata, Ste. 370
Laguna Hills, CA 92653
Ph: (949) 872-2800 x103
Website: The Surrogacy SOURCE
The Surrogacy SOURCE and The Donor SOURCE (divisions of Fertility SOURCE Companies) is the largest egg donor & surrogacy agency operating on a national level in the United States. We have the most comprehensive egg donor and surrogacy databases in the country, containing over 1,400 available egg donors from all parts of the country as well as over 25 gestational carriers from the various states permitting gestational surrogacy. All of our highly qualified egg donors and surrogates are personally met, carefully screened and counseled, and ready to be matched with Intended Parents.
We are registered with the FDA and are compliant with all regulations and standards set forth by the American Society for Reproductive Medicine. We have been in business since 2003, and have served over 2,000 satisfied Intended Parents since inception. Our company is owned by a group of prominent and successful fertility physicians and business people with extensive experience in the fertility field.
The agency's commitment is to provide the most compassionate and skilled care to couples seeking third-party assisted reproduction services. The Donor SOURCE has a local presence in a growing number of metro areas, across the United States.
---
Surrogate Solutions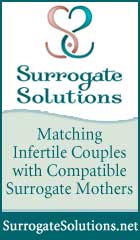 Website: Surrogate Solutions
Surrogate Solutions was founded in 2007 by a surrogate mother/RN because of her passion to help create healthy, happy families for those who otherwise would not have a biological child of their own.
Surrogate Solutions is a surrogacy agency that matches infertile couples with compatible surrogate mothers. We are located in Texas and Florida, and we work with couples and surrogates across the entire US. We work very closely with egg donor agencies as well, and we manage the entire surrogacy process, from matching to delivery. All of our employees have been surrogate mothers themselves, so they know first-hand what the surrogacy process entails.
Surrogate Solutions strives to provide excellent customer service and care to its intended parents and surrogates, and we are available 24/7 to meet the needs of our clients. We are members of Resolve and the American Society for Reproductive Medicine (ASRM), and we adhere to ASRM standards and guidelines in our practice.
If you would like more information about the services we offer, please visit our website atwww.SurrogateSolutions.net. We would be honored to assist you in your journey of creating your family.
---
Expect Miracles Surrogacy

Website: Expect Miracles Surrogacy
Expect Miracles is the Agency owned and operated by Intended Parents for Intended Parents who will support you through the entire process.
Our main purpose is to offer support and resources to Intended Parents who are overcoming their infertility by creating their family through Surrogacy.
Our goal is to work with professionals who will offer reasonable fees to Intended Parent and match them with a caring Surrogate to bring their dreams to life.
We are Intended Parents ourselves and understand better than anyone the support you will need and the quality of care you deserve.
Our Surrogate matching process is very detailed and custom fit to the needs of our Intended Parents.
There is not a one size fits all Surrogacy arrangnment, regardless of your needs and desires we are committed to find the perfect match for you.
Visit Expect Miracles Surrogacy
---
Unique Families Surrogacy

Unique Families Surrogacy
Portland, Oregon
www.uniquefamiliessurrogacy.com
uniquefamiliessurrogacy@gmail.com
(614) 735-3824
Unique Families Surrogacy was founded solely on the principal of helping Intended Parents fulfill their dreams of a family, while controlling costs and keeping the process a personal experience not a business adventure! We are committed to providing both our surrogates and intended parents with care, respect and support.
To achieve that, we offer a unique program that lets the Intended Parents choose the services that best fit their needs and work closely with our surrogates to insure smooth and perfect fit. Our Surrogates and Intended Parents receive personal care that no other agency can offer. You are in direct control of your surrogacy experience and we will simply guide you through the process exactly as you want.
We are a full service agency that operates in most surrogacy friendly states. We provide constant support to both our surrogates and intended parents. We are always in need of caring surrogates and promise to cater to your needs like no other agency can. Contact us today and let us help you create your unique family!
Visit Unique Families Surrogacy
---
Worldwide Surrogacy Specialists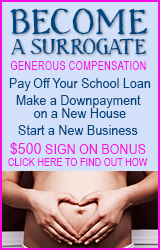 Worldwide Surrogacy Specialists
The Law Firm of Victoria T. Ferrara, P.C.
2150 Post Road, Suite 401
Fairfield, CT 06824
Office: 203.255.9877
www.AssistedReproductionLaw.com
Led by Legal Director, Victoria T. Ferrara, Esq., Worldwide Surrogacy distinguishes itself from other agencies in its breadth of knowledge and experience in all aspects of the surrogacy journey. WSS provides surrogacy matching services and legal representation in the sensitive area of family planning.
Worldwide is dedicated to providing attentive, individualized representation to all our clients, regardless of sexual orientation. We are here to save intended parents time, anguish and money, and to be a source of support for all parties, so that they can focus on the joys of creating a family.
Victoria and her partner of 18 years, are the proud parents of two sons, ages 13 and 16. She is a member of the Connecticut Bar Association, the prestigious American Academy of Assisted Reproductive Lawyers, the Greater Bridgeport (CT) Bar Association, and is the author of "Gestational Surrogacy, A Primer".
She lectures to physicians, potential parents, universities, and lawyers around the world. Victoria has been fighting for the rights of the GLBTQ community for over 25 years. A graduate of St. John's University School of Law, she has a thorough knowledge of all aspects of gestational surrogacy, pre-birth orders, contracts, egg donation, sperm donation and legal parentage.

Visit Worldwide Surrogacy Specialists
---
Conceptual Options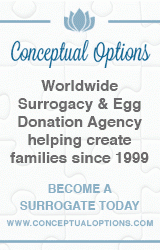 Conceptual Options, LLC.
13025 Danielson Street, Suite 200
Poway, CA 92064
(858) 748-4222
www.ConceptualOptions.com
Our California Surrogacy agency is dedicated to helping build your family through surrogacy, egg donation and sperm donation since 1999. Regardless of your Marital status, location, or sexual orientation, our full service agency has the knowledge, expertise, and professionalism to guide you through the surrogacy process. Inside our California surrogacy agency, you will have access to our full service International staff.
OUR SURROGACY AGENCY PROVIDES THE FOLLOWING:
Value-Based Programs in both Surrogacy and Egg Donation.
Surrogate Mothers perfectly matched with your family.
An Egg Donor database with actual qualified candidates.
An understanding and compassionate staff.
International surrogacy case managers in-house.
English, German, French, Spanish, Italian and Chinese translators.
Three Psychologists (Phd's) in-house and available.
In-house psychological support team for surrogates, egg donors and intended parents.
An unyielding commitment to achieving your goals while maintaining confidentiality.
Three Southern California locations to serve our clients
On call Psychological support system
---
Circle Surrogacy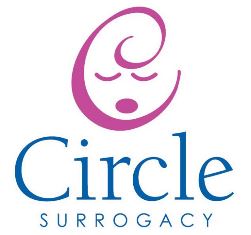 Circle Surrogacy
200 High St., 7th Floor
Boston, MA 02110
617-439-9900
www.circlesurrogacy.com
Circle Surrogacy is the leading surrogacy agency in the United States and abroad. John Weltman, Circle's President, Founder, and parent through surrogacy, has been helping couples and individuals from around the world become parents since 1995.
Our agency stands out among others as a place that focuses on the long term best interests of the child, the surrogate, and the intended parent(s). We thoroughly screen our prospective parents, surrogates, and egg donors to ensure that all parties share the same values and commitment. We firmly believe that an open and honest approach results in a more rewarding journey.
We offer free consultations to intended parents who are looking to pursue a surrogacy arrangement. Consultations are held via Skype, by telephone, or at our headquarters in Boston, Mass. Circle Surrogacy's consult team also travels to several countries throughout the year, hosting group meetings, information sessions, and on-site consultations.
Circle Surrogacy's Program Offers:
A network of top IVF clinics
Unlimited matching with gay-friendly surrogates and egg donors
Exclusive IVF packages that offer unlimited transfers until you have a baby
Support and empathy from a dedicated staff
Unique parenthood options tailored to your wants and needs
Legal representation and guidance from our in-house team of attorneys
If you're interested in speaking with someone, scheduling a consultations, or learning more about the surrogacy process, visit www.circlesurrogacy.com.
---
Advocates for Surrogacy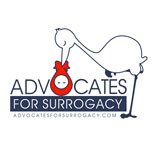 Advocates for Surrogacy
111 N.E. First Street, 9th Floor
Miami, Florida 33132
Tel: (305)358-2450
website: www.advocatesforsurrogacy.com
Advocates for Surrogacy is a full service surrogacy agency working with Intended Parents throughout the United States and the world regardless of marital status, sexual preference or religion. Advocates for Surrogacy is your project manager for the entire journey through post delivery. Advocates for Surrogacy is here to make the journey safe, secure and rewarding for Intended Parents and Surrogate Carriers.
Advocates for Surrogacy offers prospective Intended Parents and Surrogate Carriers extended consultation sessions free of charge so that once you begin working with us you have had ample opportunity to fully discuss with us the entire process, have us address your questions and concerns, and feel confident and assured as you begin your journey as an Intended Parent or Surrogate.
Advocates for Surrogacy is not simply a matching agency. Advocates is directed by an attorney with over 17 years of experience in adoption and surrogacy who has helped hundreds of men, women and couples, gay and straight from the United States and throughout the world realize their dreams of becoming parents. Having a project manager with this depth and breadth of experience providing guidance and sage advice and consultation every step of the way is unparalleled.
Advocates for Surrogacy is sensitive to the high costs that surrogacy arrangements involve and strives to guide Intended Parents toward approaches that will save costs. We also guide clients in obtaining financing.
---
Golden Surrogacy
Golden Surrogacy
233 S. Wacker Dr. 84th FL
Chicago, IL 60606
(800) 824-4428
website: www.goldensurrogacy.com
Golden Surrogacy is a reproductive consulting agency, specializing in Gestational Surrogacy.They assist heterosexual and same-sex couples, as well as individuals in becoming parents through the use of a Gestational Carrier. Located in Chicago, IL, this company serves intended parents from all over the United States and internationally abroad from other countries. Gestational Carriers are only recruited from the United States and must reside in a state with favorable surrogacy laws.
Married, same-sex couple Adam and Frank Golden founded the agency in 2013 after the birth of their own daughter through surrogacy a year prior. As Program Director, Frank Golden possesses over 12 years of experience from the customer service industry. He has assembled a team of experts who have 40 years of combined experience in the world of surrogacy, to include psychologists and support coordinators.
Please visit the website for Golden Surrogacy to learn more about the surrogacy process, their staff, and to schedule a free initial consultation.
---
Family Source Consultants

101 West Grand Ave.
Chicago, Illinois 60654
T: 312-994-2530
Family Source Consultants Website
Family Source Consultants is based in the Chicago area and Cape Coral, FL. We match and facilitate Gestational Surrogacy and Egg Donation arrangements, and we work with traditional, gay or lesbian couples and individuals of all races, religious and ethnic backgrounds. As members of ASRM (The American Society of Reproductive Medicine)and RESOLVE (The National Infertility Association), we are third party reproduction experts who have a deep passion for assisting others with their family building endeavors. We are always accepting applications for Gestational Surrogates and Egg Donors with most being matched very quickly.
If you are in a position where you are contemplating an alternative path to family creation, you are likely overwhelmed and possibly apprehensive when looking at the many choices you have before you. If you are thinking about becoming a Surrogate or an Egg Donor, you may feel inundated with information and as if you are in a position where you don't know where to start. It is our mission at Family Source to alleviate the pressures all parties are facing and to help make this experience positive and fulfilling for everyone involved. For more information visit www.FamilySourceSurrogacy.com
Visit Family Source Consultants
---
Related Pages