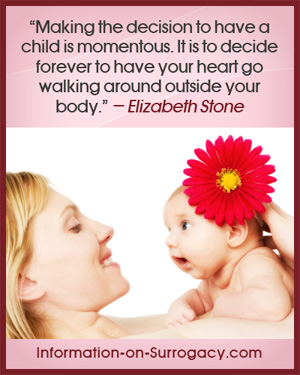 Use this simple surrogacy guide to get started. Whether you are interested in how to become a surrogate mother or you are looking to find a surrogate mother, the steps (outlined here) are relatively the same.
How to use this guide: follow the steps outlined below if you are new to the process or just need a step-by-step outline to get organized. Depending on where you are at with your journey, you may have already done one or more of these steps. Pick up where you have left off.
Simple Surrogacy Guide Quick Links
Step 1: Research
Step 2: Support
Step 3: Matching
Step 4: Legal & Clinic
Step 5: Testing
Step 6: Pregnancy
Simple Surrogacy Guide: Step 1: Research
The most important thing you can possibly do to prepare for a surrogate motherhood journey is research. This critical first step, when ignored, can lead to massive problems during your journey and beyond.
Those who do not do proper research on the surrogate process may find they are put into uncomfortable (and avoidable) situations or may find that they should never have entered into it in the first place.
Lucky for you, this website exists! Everything you need to get a firm understanding of how the surrogate motherhood works is right here!
It doesn't matter if you are an intended parent interested in finding a surrogate mother, or you are looking for information on how to become a surrogate mother.
Here's what you do: start at the top of the navigation bar on the left, where you see the words "About Surrogacy". Click on this link. This page links to several more pages about the process; click on each page and read.
Then, once you are finished with all the pages on the "About Surrogacy" tab, move onto the "Gestational Surrogacy" tab. Go through all the pages there, and so on, until you end up with the final tab on the navigation menu.
You'll learn a lot by going through this website, which is dedicated to provide free information to all surrogate mothers and intended parents. After reading through the website, if you have further questions that haven't been answered for you, please come to the Ask a Surrogate forum where your question will be answered.
---
Simple Surrogacy Guide: Step 2: Support
After doing your research, the next step is to get your support team in order. First, most importantly, you need to make sure that your spouse (or partner) is 100% on-board with your decision of surrogate motherhood. While this statement is obvious for intended parents, even if you are just interested in how to become a surrogate mother, your spouse needs to be on board.
If your spouse is not sure, uninterested, or against it, then surrogate motherhood may not be what is best for you. In addition to your spouse's support, now is the time to tell your close friends and family, and see how they feel about your decision. You may encounter those who are against surrogacy, but its better to practice these conversations now, and listen to their point of view before you actually get started.
If you have a spouse who is 100% on-board, any negative feelings other close friends or family express shouldn't stop you from continuing if you feel it is right. This is also the time in the process to sit down with your spouse and discuss all the surrogacy issues that could happen; selective reduction, abortion for genetic defects, the possibility of getting a surrogate or intended parents who are suddenly unreasonable, the possibility of unsuccessful surrogacy, how many embryos you should transfer, and what compensation you would like to pay/receive among other things.
Figure out these issues well in advance of Step 3.
---
Simple Surrogacy Guide: Step 3: Matching
Congratulations! If you have completed Step 1 and Step 2, its now time to find your perfect match! If you haven't completed Step 1 and Step 2, do that now. Matching without having done your research or gotten your support team set up is foolish.
Now it's time to decide if you will be using a commercial surrogacy agency, or you plan an independent surrogacy match. It might be best to re-read the Matching section at this time.
Place an ad on our Surrogacy Classifieds board, and take your time! You've done your research so you know how important it is to get to know your surrogate mother or intended parents before moving onto the next step.
---
Simple Surrogacy Guide: Step 4: Legal & Clinic
Parts of this next step can be done simultaneously with Step 3. There are two parts to Step 4: Legal and Clinic.
Legal
The first part, Legal, references both finding the best attorney and formulating and signing a contract.
Regardless of if you are the intended parents or the surrogate mother, you need to have your own attorney. Commercial surrogacy, whether it is with those you have met during your surrogate motherhood journey or friends you have known for a long time, requires both parties to obtain separate legal council.
All arrangements, even those between siblings, need to have a legal contract in place. This is above and beyond anything else to protect the baby and allow the proper parents to be named in the court system. Get a lawyer and do things right.
Clinic
The intended parents are the decision makers when it comes to choosing an infertility clinic. This is often done in advance of even considering surrogacy, but if a clinic has not yet been chosen, it needs to be now, actually before contracts are signed.
---
Simple Surrogacy Guide: Step 5: Testing
Generally after the contracts are signed testing is done on the surrogate mother and her spouse. Some intended parents, clinics, agencies, or lawyers would like this completed before the contracts are signed, and that is fine, so long as there is a notarized, legal form stating that the intended parents are responsible for the costs (outside of the surrogate mother's heath insurance coverage) of these tests.
If you are in a situation where testing is required before signing a contract, make sure you have it in writing that the intended parents are responsible for these fees. If a falling out occurs before the contracts are signed, you may end up paying hundreds, even thousands of dollars out of pocket without it.
---
Simple Surrogacy Guide: Step 6: Pregnancy
You know what you're doing. Your spouse is behind you. You've gone through matching, and contracts, and testing. Now it's time to get pregnant!
Congratulations on your surrogate motherhood journey. May you be blessed with healthy children!
---
Related Pages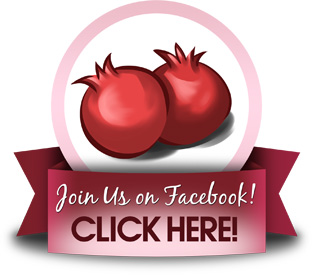 Home > What is Surrogacy > Simple Surrogacy Guide
Comments
comments